Get ready for every matcha dessert you'll ever crave...Today I'm taking my matcha latte obsession to another level with these 18 delicious matcha desserts from the blog and from some of my favorite bloggers. This matcha recipe roundup includes how to make matcha tea, where to buy my favorite culinary matcha powder for baking, and everything from matcha cookies to matcha crème brûlée. Plus, I'm answering all your baking with matcha questions so you can even make your own matcha dessert creations!
After our trip to Japan, I fell deeper in love with green tea and matcha desserts and I'm incredibly excited to share these delicious treats with you.
Baking with matcha FAQ
Use culinary grade matcha when baking. Since you are mixing the matcha with ingredients other than water, culinary grade matcha is all you need. Save the ceremonial grade matcha for traditional matcha.
Sift the matcha into your ingredients when baking to avoid clumps.
Use pure matcha. There is a lot of matcha on the market that has fillers like flour, cornstarch, or other teas. Even though you are using culinary grade matcha instead of ceremonial grade, it should be a good quality culinary grade matcha. There are many great options out there. I buy this culinary grade matcha.
Matcha is finely ground tea leaves so does not dissolve in liquid. Since it is not soluble, instead of aiming to dissolve the matcha powder, you are looking to disperse the matcha into the rest of the dessert. If mixing it into a liquid, you are suspending the leaves throughout the liquid.
Making your own matcha recipe? Here is the ratio I usually use when baking with matcha: Use about 1 teaspoon of matcha per serving, or per cup.
What goes well with matcha?
Here are some of my favorite matcha flavor pairings:
1. Cardamom Krumkake with Matcha Mascarpone
2. Matcha Peanut Butter Cups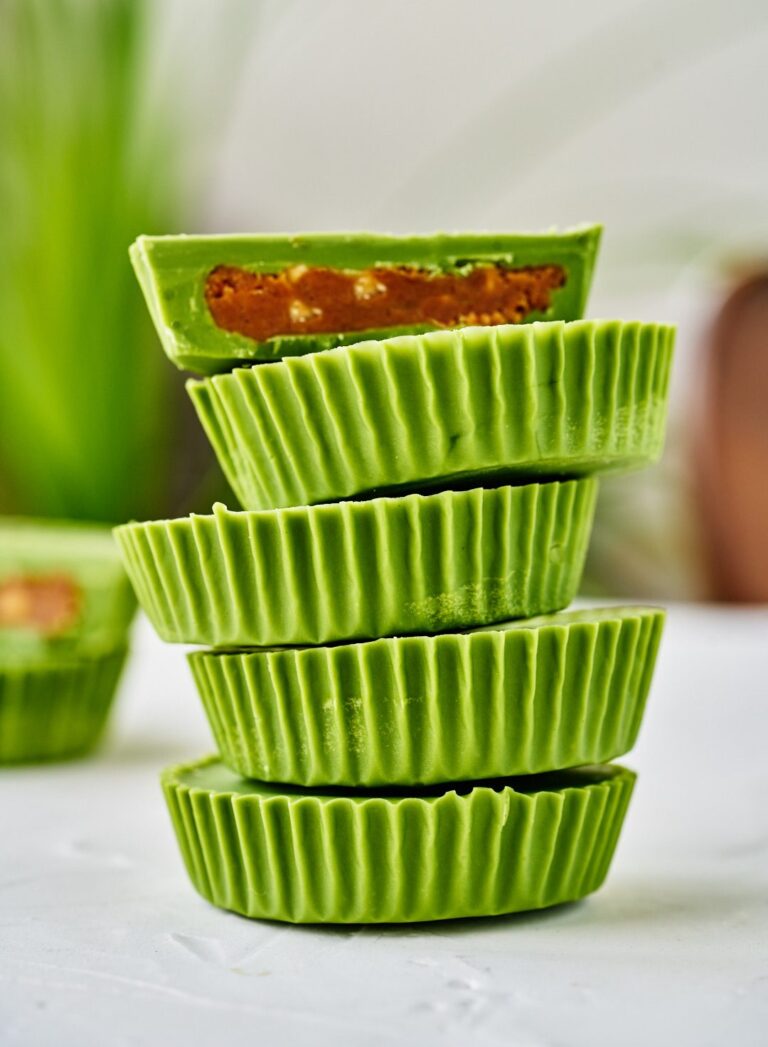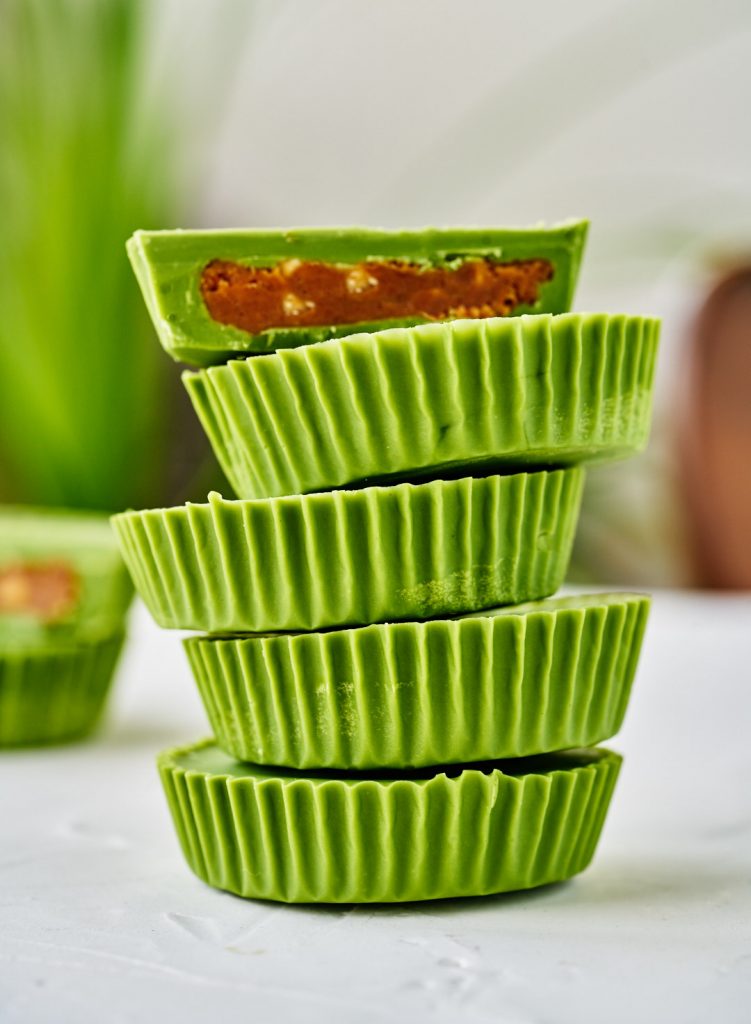 3. Matcha Ice Cream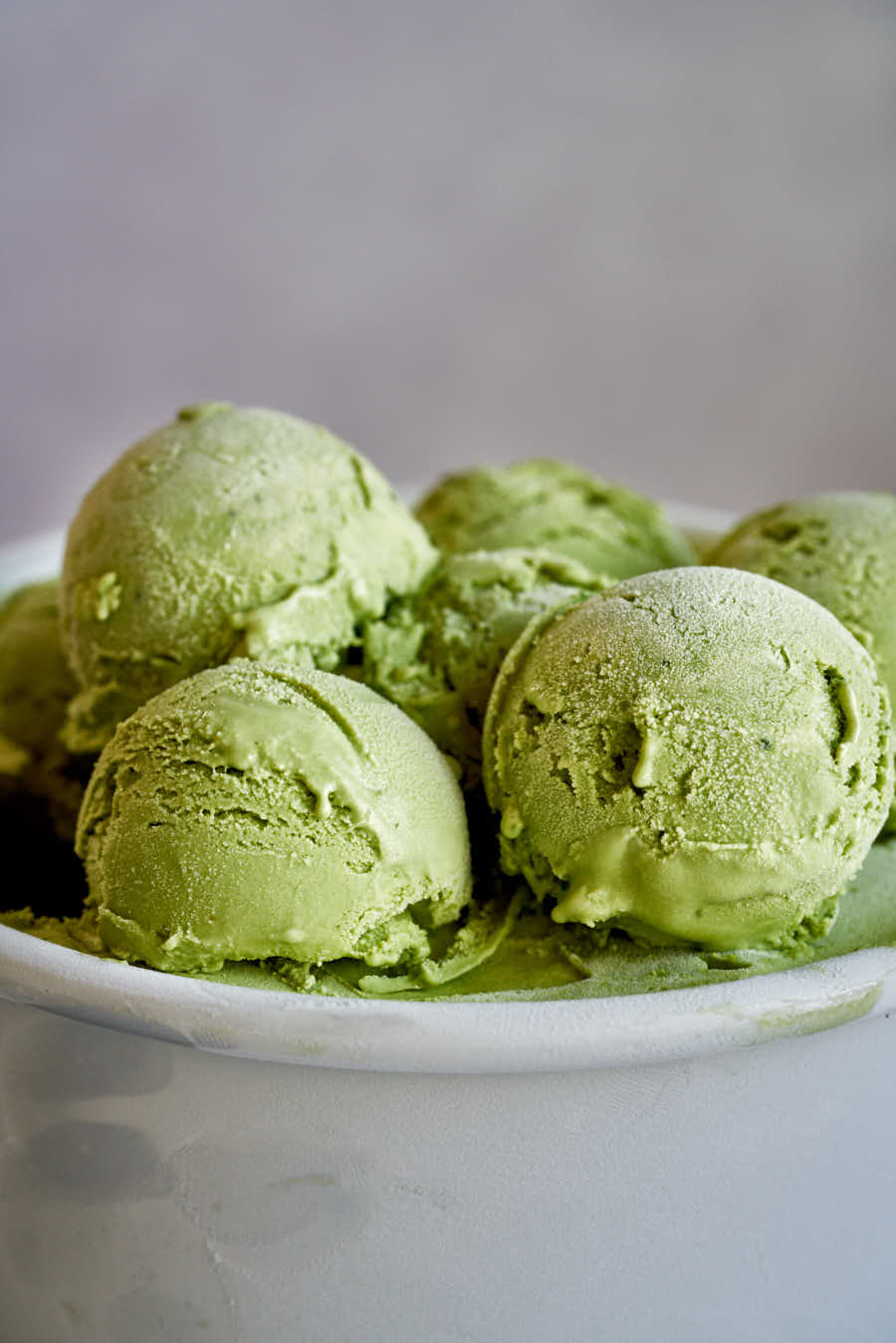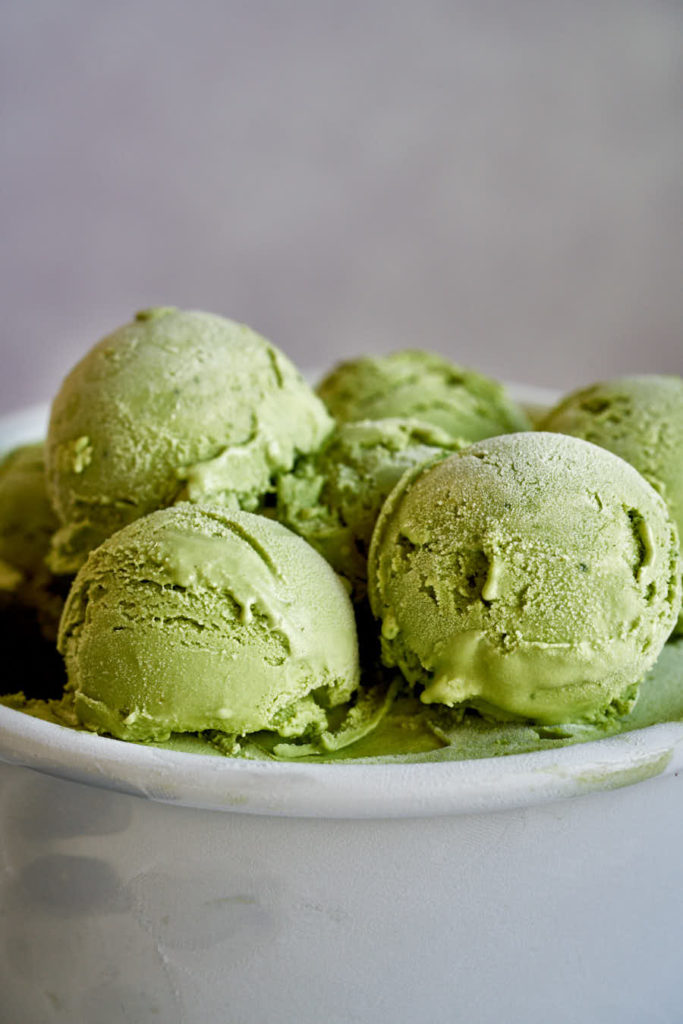 4. Dark Chocolate Gelt & Matcha Cookies
5. Matcha Mascarpone Cream Puffs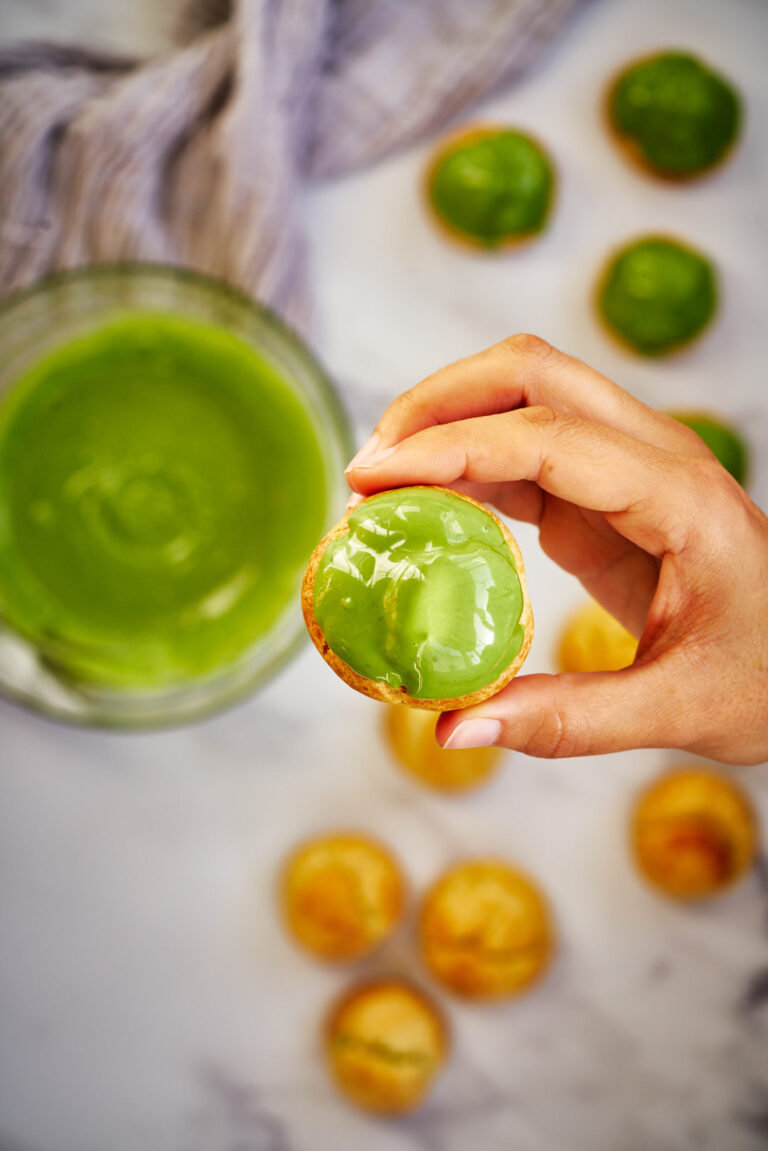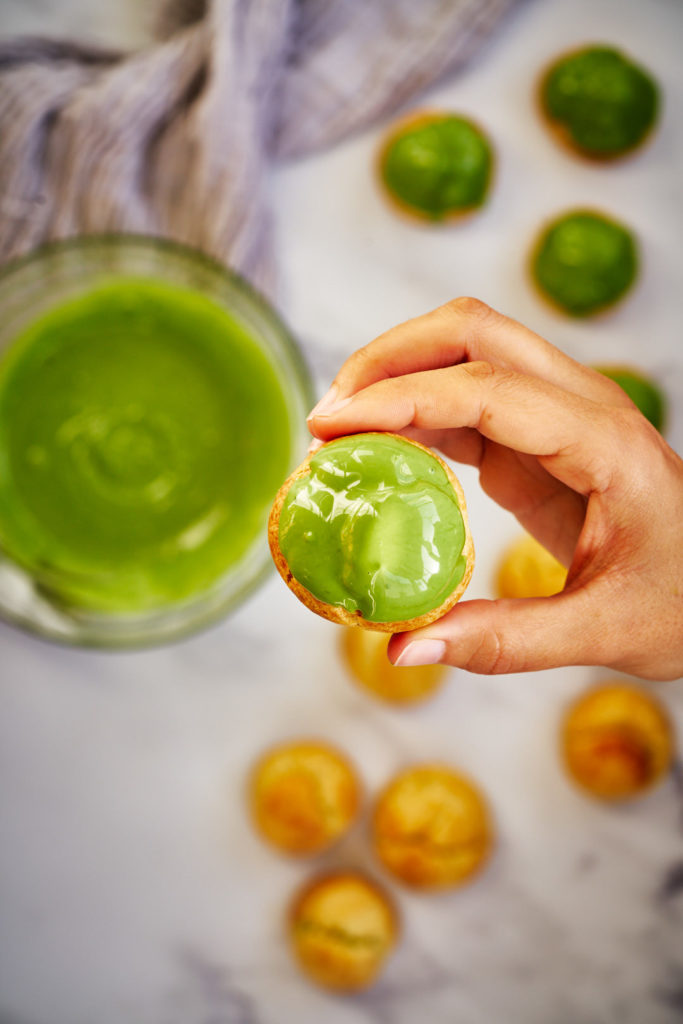 6. Matcha Dipped Candied Oranges
7. Matcha Affogato
8. Dairy-Free Matcha Pudding
9. Green Tea Souffle
10. Simple Traditional 2-Ingredient Matcha
11. Matcha Macarons with Bailey's Irish Cream Buttercream
12. Matcha Macaron Ice Cream Sandwiches
13. Matcha Crème Brûlée
14. Matcha Mochi Donuts
15. Matcha Chia Pudding
16. Matcha Latte
17. Matcha Black Sesame Nougat Chews
18. Matcha Latte Bubble Tea
I do hope you enjoyed today's post, and have fun enjoying these amazing matcha sweets!
★ Did you make one of these recipes? Please give it a star rating!★
I love hearing from you! You can also FOLLOW ME on INSTAGRAM, FACEBOOK, TWITTER, and PINTEREST to see more delicious food and what I'm up to.