Hi, I'm Candice! I am an Iranian-Jewish recipe developer, photographer, and content creator behind Proportional Plate.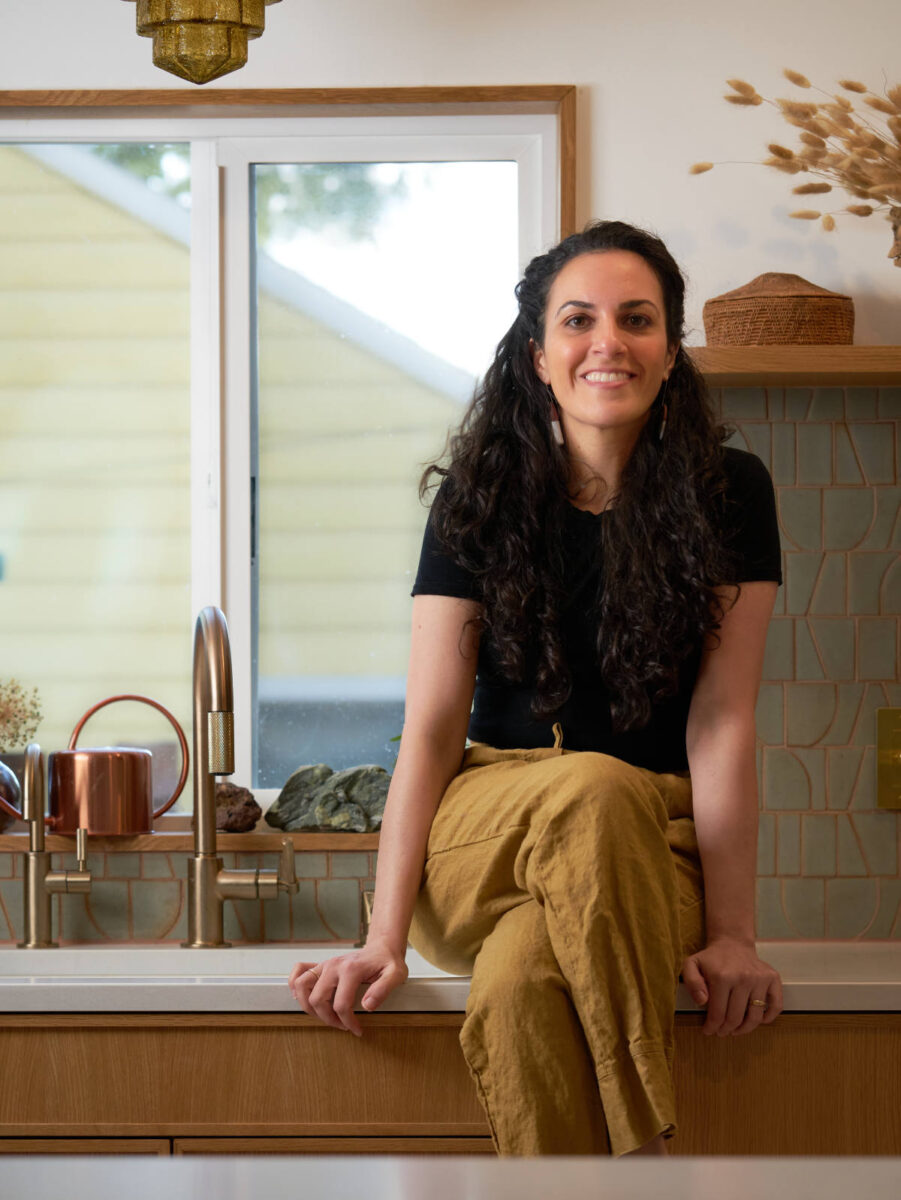 I grew up with the delicious smells of my mom's cooking and an early appreciation for the wonderful variety and depth of flavor in Persian cuisine. Now I specialize in creating recipes that blend traditional Jewish and Persian flavors and ingredients. Proportional Plate honors the flavor profiles of both cultures to create dishes that are authentic and delicious.
I have dedicated years to understanding the nuances of Persian cuisine – the right spices to use, how to prepare the ingredients, and how to bring out the unique flavors of each dish. This blog is a place where I share extensive advice for my readers on where to find traditional ingredients, as well as tips on how to use them properly. I thoroughly test every single recipe I publish, and I design creative ways to make my dishes kosher, dairy-free, and provide vegan/vegetarian versions or substitutions to suit all needs.
Oh, and I have a strong obsession with matcha green tea and work it into any type of food I can, so you'll be able to find plenty of matcha recipes on my blog!
Just like I found my own path and love for food, my blog encourages you to choose your own adventure and pleasures in your own food journey. I champion body and choice-positivity and warmly welcome everyone to my blog no matter where you are on your journey.
Wondering what my day-to-day looks like?
Well, you can find me:
Calling my grandma to recreate an old Persian recipe and figure out how I can make it with proper measurements.
Trying to work matcha into every recipe I can from French silk pie to panna cotta to cookies (even if it takes 15 tries!)
Seeing if I can improve the reputation of recipes like gefilte fish with some fresh salmon or my other favorite ingredients.
Using my photography and videography skills for my work and to help my clients show off their creations and products.
Learning and educating myself about food sustainability and proportional eating.
Working on a kitchen remodel? See what a food blogger's experience can bring to your kitchen design!
Fun facts about me...
I live in Portland, OR and love how close it is to so many outdoor activities. Nature fuels me in a way nothing else does. I spend as much of my time as I can playing outside and in my garden.
I married my best friend, and we quit our jobs to travel around the world for a year. We want to do it again....soon.
I am a certified yoga instructor, but don't teach anymore. Most of my working out now is rock climbing related.
I have a mixed heritage and have lived in other countries, so you will find fusion influences in most of my recipes.
I LOVE learning everything I can about food & its impact on our health and well-being.
I throw pottery, and you'll see my latest pieces in my photos.
Hire Me
If you're looking for an experienced professional to help you:
Create and test recipes for publications, restaurants, and food companies.
Create original recipes, adapt existing recipes, or develop new methods of preparation.
Style and photograph your recipes or products.
Direct and produce videos for Instagram, TikTok, and Youtube.
Write expert food articles and content
Design and/or manage your kitchen renovation project
Or all of the above, let's talk! Please send your inquiry to media@proportionalplate.com.
Client Testimonial
Candice Walker of Proportional Plate is a thoughtful and diligent content creator and recipe developer. She has been a part of our Copper River Salmon sampling program for several years. Her photos and recipes are always beautifully on-brand and exciting, colorful, and delicious. Hosting her here in Alaska at the source on an immersive familiarity tour years ago, we forged a personally and professionally enriching friendship between our two brands.

Christa H., Executive Director, Copper River Salmon
Candice was a great guest on our podcast, Modern Persian Food. She came well prepared and provided in-depth perspective to the topic we were discussing. Candice is easy to talk to and we had fun working together. She followed up with useful and valuable resources which we were able to share with our listeners. Thank you Candice!

Beata Nazem Kelley & Bita Arabian, Modern Persian Podcast
Press, interviews, and publications
Candice has been interviewed on the AllRecipes Homemade Podcast, Modern Persian Food, Dishing Podcast, The Fit Fifteen, and Eat Blog Talk. She has been named one of Perez Hilton's 'Who's Who' that you need to know. Candice also does regular cooking demos for KATU Afternoon Live, Williams Sonoma, and the Megan Pormer Show on Playworks.
Candice's recipes have been featured in AllRecipes Magazine, BuzzFeed, Eater, Vents Magazine, Parade, Shape, Williams Sonoma Taste, and more.
Her professional clients include Headspace, Procter & Gamble, Kroger, Tillamook, OXO, Mr. Clean, RX, The Mushroom Council, American Lamb Board, Copper River Salmon.
Select example work
Modern Persian Food Podcast | Demystify the Ancient Persian Medicine of Hot and Cold Food | October 2022
BuzzFeed | Now That It's Finally November, Here Are 30 Super Seasonal Recipes To Make On Repeat This Month | November 2021
Eater | Eater Explains Everything You Ever Wanted to Know About Persimmons | November 2021
AllRecipes Magazine | "What's the Most Valuable Player in Your Kitchen Toolbox?"| August/September 2021 Issue
AllRecipes Homemade Podcast | Episode 49: Growing Ingredients at Home With Zac Posen and Candice Walker | July 2021
Perez Hilton | Here is Our Top 'Who's Who' that You Need to Know | May 2021
Dishing Podcast | Episode 109 | May 2021
AllRecipes | Quoted in One Year Later: How the Pandemic Changed Home Cooking | March 2021
Wandercooks | Full Time Foodies Interview | February 2021
Vents Magazine | Recipe Feature | December 2020
The Megan Pormer Show | Episode 3, Episode 9, and March 6 on Playworks| 2020/2021
Eat Blog Talk Podcast | Episode 151 | November 2020
The Fit Fifteen Podcast | Episode 167 | 2020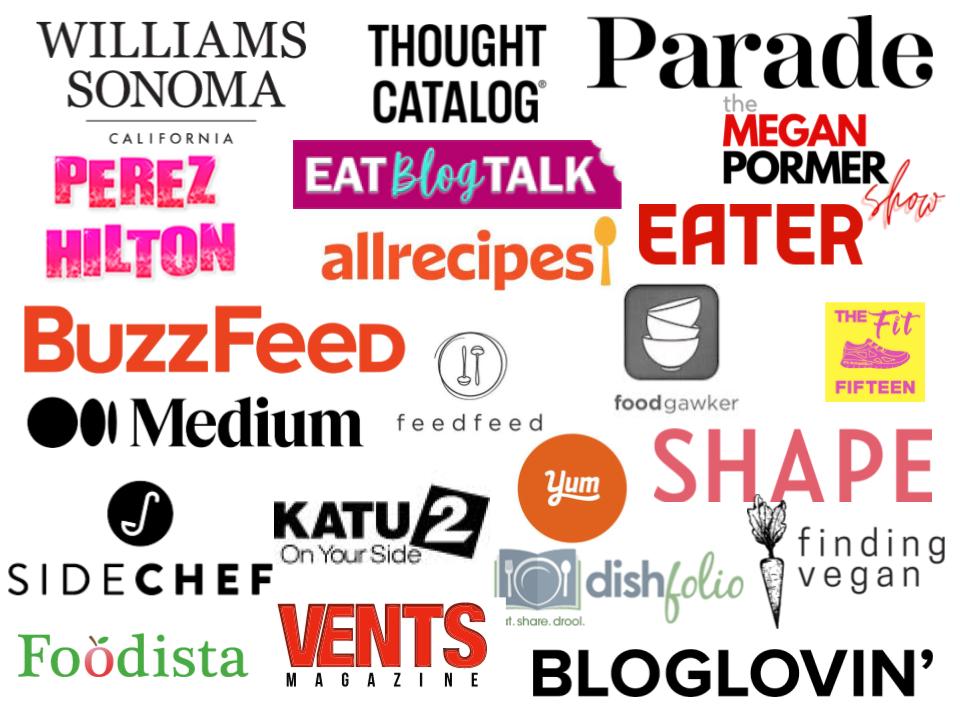 Media kit available on request. See below contact form for links to select collaborations.
Contact Me
media@proportionalplate.com
5331 S. Macadam Ave. #258-428
Portland, OR 97239