In a world of 'clean eating,' fad diets, and detoxing, eating what you want has a lot of negative connotations. We're fed the idea that we must rigidly follow this healthy regime or that restrictive diet, so many people end up feeling guilty about all food. We all know the feeling – "I can't eat that", "I shouldn't eat that after what I've eaten today". And this guilt often drives our food choices.
Welcome to Proportional Plate. The guilt stops here.
There's no need to feel better or worse than anyone else for the diet that you choose. We need to remove the stigma attached to our food choices and be confident that whatever we choose to eat, that choice is not wrong.
This blog is dedicated to encouraging you to eat exactly what you want and to feel confident in that decision. It's a place for you to learn what foods feel good to you. It's a place to experiment, discover, and have fun!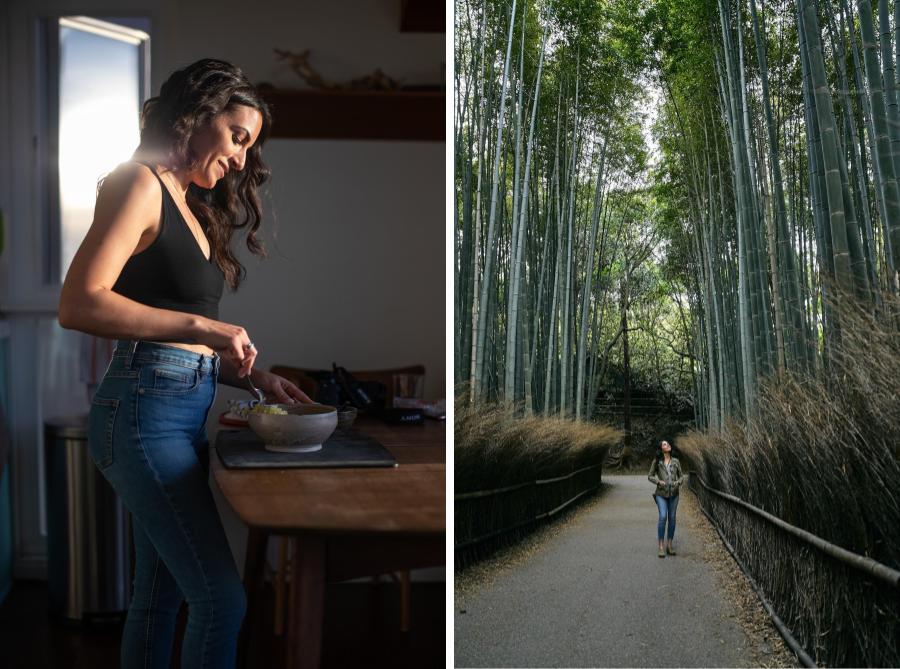 About Candice Walker, Founder of Proportional Plate
Hi, I'm Candice, and I started Proportional Plate because I want people to stop feeling guilty about their food choices.
When I first began writing about food, it was a way to help my busy friends with their meal planning, experiment with new recipes, and share knowledge about eating sustainably. Over time, I have learned how to create and enjoy nourishing, delicious, seasonal, balanced meals that make me feel good.
I always acknowledge that everyone's bodies and lifestyles are very different. What might work for me may not work for you. We should all strive to create food that is right for how we feel and make choices that feel good for us, whatever they may be. It's up to us to experiment, to listen to our bodies, and to learn!
I'm also learning to let go of the guilt I feel around my food choices – and I invite you to come on the journey with me. It takes bravery, and I still get those feelings of having 'messed up' or made a bad food choice. But none of my food choices are wrong choices, they are just choices. Ultimately, food should be a source of joy: it's creative and therapeutic and messy and fascinating and unites people all over the world. Let's make food that feels good!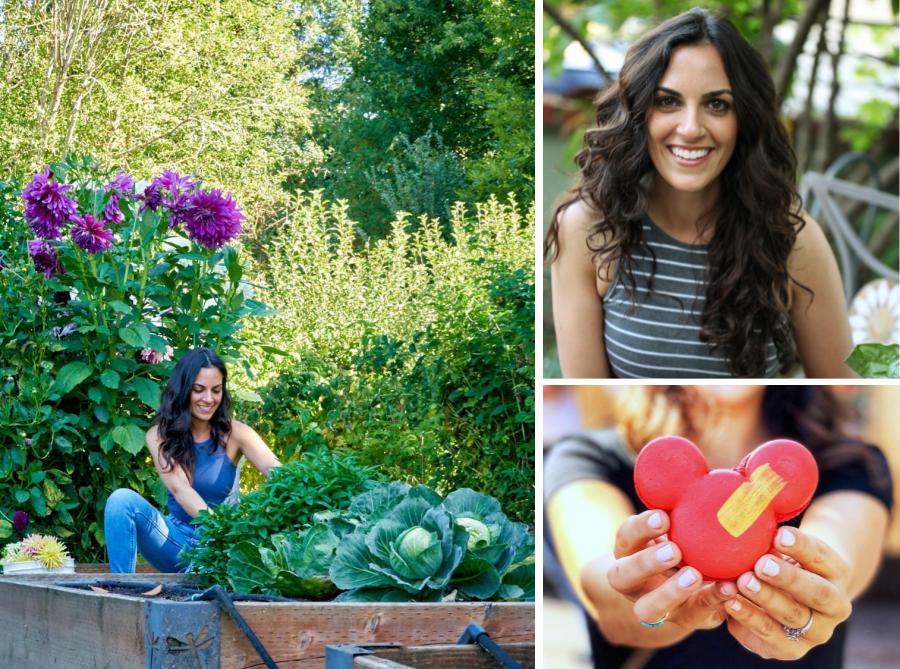 What does it mean to eat proportionally?
We all learned the food groups in elementary school, but much has changed since then. How do we know if we are eating a balanced meal or eating proportionally in general?
Everyone's body and lifestyle are very different. A big part of the journey to eating proportionally is learning your body. What does it need to feel strong, powerful, energized, and balanced? What foods make you feel sluggish, moody, and unbalanced?
A few rules I follow:
Eat mostly plants: I keep my portions of non-plant foods smaller than my plant-based foods. I try and keep it a minimum of 70% vegetarian.
If I need to eat before a workout, I eat protein. Carbs after.
Don't follow everything you read on the internet. Test things out and see how they work for YOU. For example, It took me a long time to learn which adaptogens work for my body. Take the time. It is worth it.
Learn what foods you are allergic to by doing an elimination diet.
Stay active. Even if it's just a 10 minute walk outside.
Stop eating when you are full!
Dessert is usually fresh fruit. It's summer, people! Let's take advantage of all this amazing summer fruit!
I snack on raw veggies throughout the day, especially if I don't think I have time for lunch. Keep them chopped and ready to go in the fridge, and grab a few handfuls for lunch on the go.
Eat high-nutrient foods, grains, and seeds like sweet potatoes, wild rice, farro, and quinoa. Stay away from low-nutrient foods like white potatoes and white rice.
Do everything in moderation. I eat meat, drink alcohol, and enjoy decadent desserts. You don't have to cut things out of your diet because you think they are bad. Have 2 spoons of ice cream or a piece of chocolate instead of splurging on that sundae that makes you feel sluggish the next day.
Because everyone is different, take the time to learn what works for your body. Keep in mind that what works for me may not work for you. Celebrate YOU by learning more about yourself. And always keep it simple, keep it healthy, keep it delicious! Read more here.
Some fun facts about Candice...
I live between Portland, OR and LA...and LOVE that I get to travel between these two awesome cities.
I married my best friend, and we quit our jobs to travel around the world for a year. We want to do it again....soon.
I am a certified yoga instructor, but don't teach anymore. Most of my working out now is rock climbing related.
I have a mixed heritage and have lived in other countries, so you will find fusion influences in most of my recipes.
I LOVE learning everything I can about food & it's impact on our health and well-being.
Press, Interviews, & Publications
Proportional Plate has been featured in many publications and interviews, and has worked with many companies including Headspace, Procter & Gamble, Kroger, Tillamook, OXO, Mr. Clean, RX, American Lamb Board, Copper River Salmon, and so many more! Candice also does regular cooking demos and classes on KATU Afternoon Live, and at Williams Sonoma & Surfas Culinary District.
Dishing Podcast | Episode Coming Soon... | May 2021
Thought Catalog | Why Anti-Racism Is Our Passover Theme This Year Article | March 2021
Medium | Pi Day Article | March 2021
Wandercooks | Full Time Foodies Interview | February 2021
Vents Magazine | Recipe Feature | December 2020
The Megan Pormer Show | Episode 3, Episode 9, and March 6 on Playworks| 2020/2021
Eat Blog Talk Podcast| Episode 151 | November 2020
Parade Magazine | Recipe Feature | April 2020
Shape Magazine | Recipe Feature | March 2020
Williams Sonoma Taste | Recipe Feature | April 2020
The Fit Fifteen Podcast | Episode 167 | 2020
Huffington Post Taste | Rosemary Garlic Trout | Recipe Feature | 2017
Media kit available on request. See below contact form for links to select collaborations.
Contact Me
media@proportionalplate.com
1732 Aviation Blvd. #525
Redondo Beach, CA 90278