Nowruz is the Persian New Year celebration that marks the beginning of spring. Nowruz translates to "new day." I grew up celebrating Nowruz - it's a joyful holiday with many special traditions and core themes of renewal, rebirth, and fertility.
Nowruz festivities usually last two weeks and involve many visits from family members and friends to pay respects and welcome in the new year. In this post, learn how Nowruz is typically celebrated with beautiful decorations and delicious food!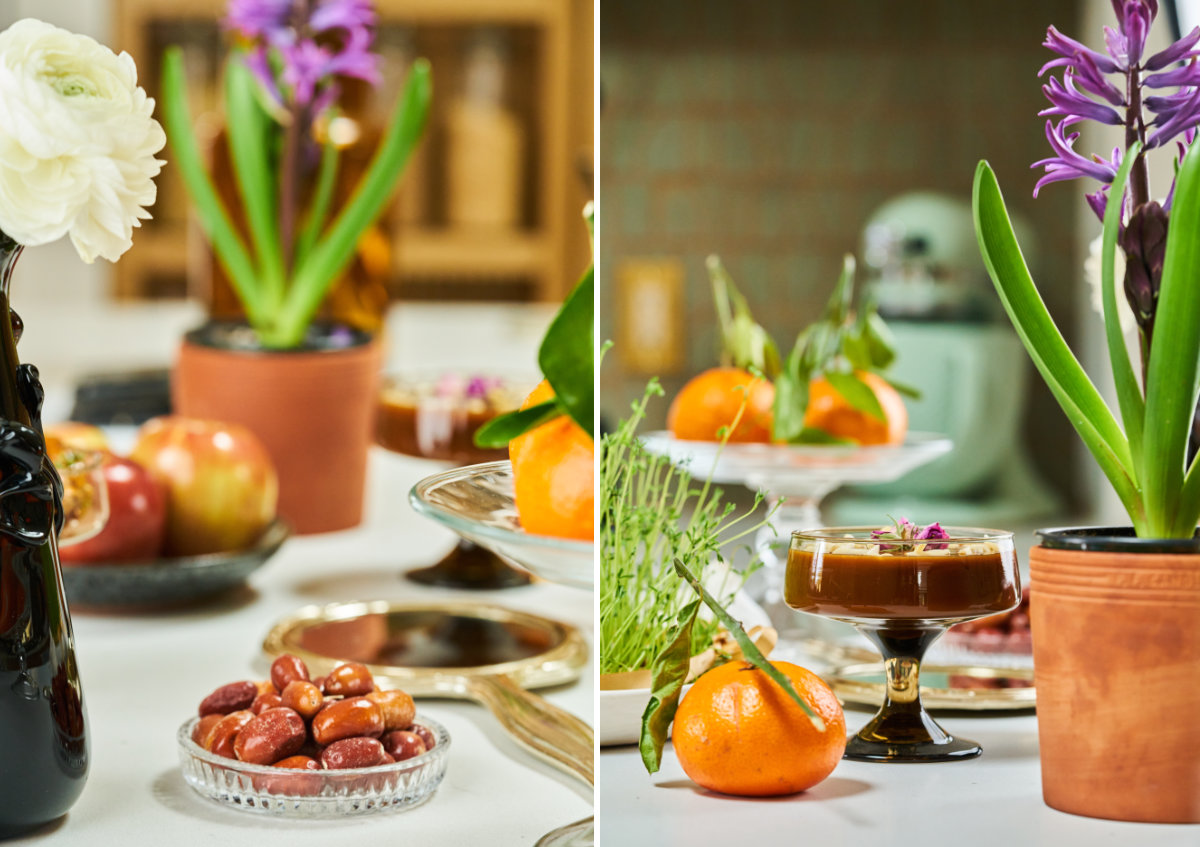 How do we typically celebrate Nowruz?
We start with a spring cleaning, and then you'll usually see people filled in the streets shopping for something new, whether it's clothing, sweets, or dried fruit and nuts.
Traditional activities for celebrating Nowruz include setting up a Haft-Seen table. This is a table you set up in your home that has several different items displayed on it. Each item has a different symbolic meaning, and all the items begin with the letter "S!"
Other Nowruz activities also take place such as jumping over bonfires to symbolize purification or shaking Sabzeh grass to encourage abundance in the coming year, fireworks, and eating sabzi polo or baghali polo with fish like mahi ba zaferan to make hearts lively and bring happiness.
The haft seen table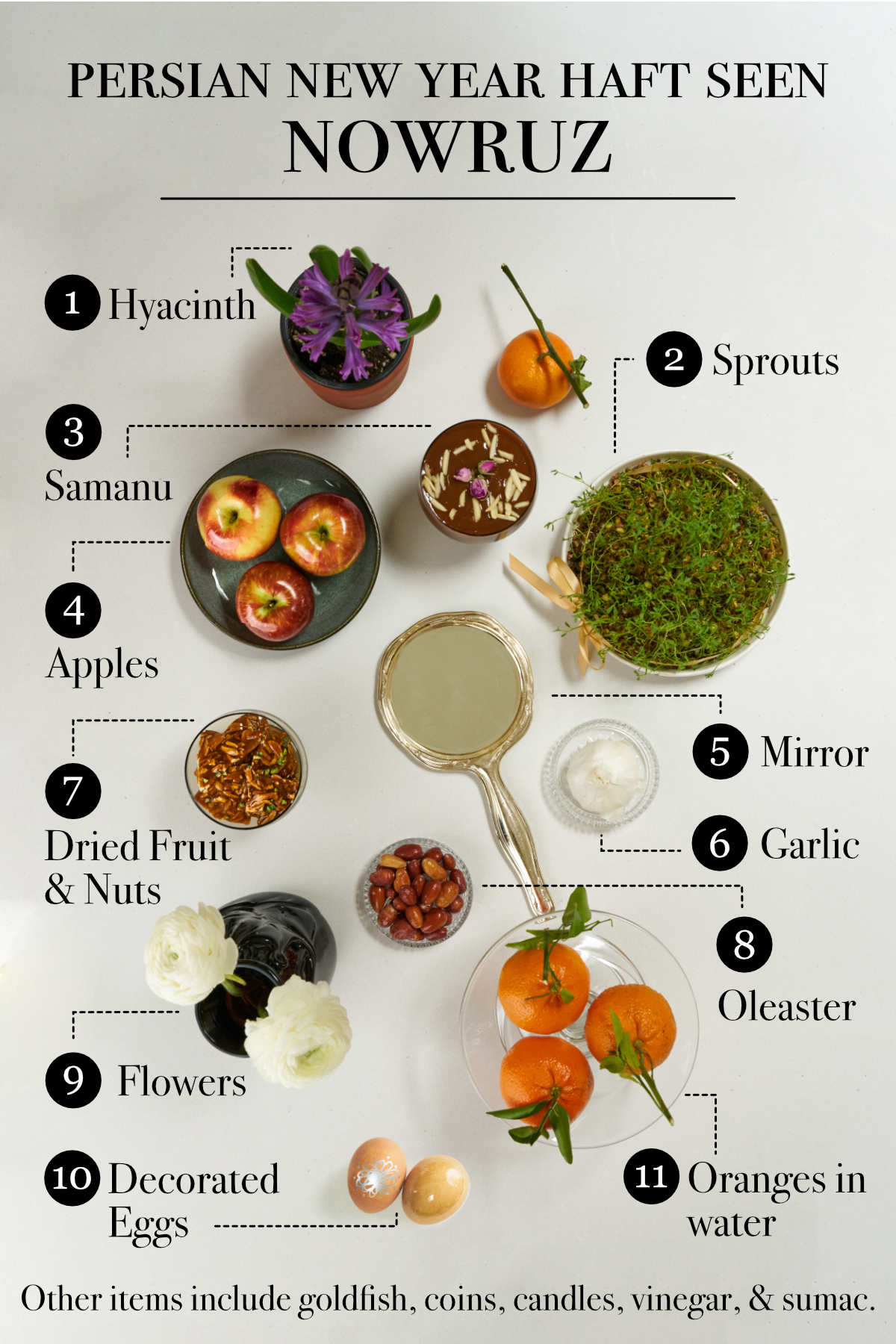 Following are the common items beginning with 'S' that you will find on a Haft-Seen table along with their symbolic meaning:
Sonbol – Usually a purple hyacinth fragrant flower symbolizing spring's arrival, but any fresh flowers will work here. I'll often have both.
Sabzeh – Wheat, lentil, or barley sprouts growing in a dish, symbolizing renewal and rebirth. See below for how to grow them.
Samanu – A sweet pudding made from wheat germ, symbolizing prosperity.
Sib – Apples or oranges with the skin on to symbolize beauty, health, and vitality.
Senjed

– Dried fruit of the Oleaster tree, a.k.a the Russian Olive, which symbolizes love.

Sir

– Garlic symbolizes health, medicine, and healing.

Somagh

– Red sumac berries symbolize the color of sunrise and the dawning of a new day.

Serekh – Vinegar in a carafe symbolizes age and the virtue of patience.
Sekeh – Coins to symbolize wealth.
Other non-S items you'll usually find on the table include:
Mirror – Symbolizes self-reflection and introspection.
Decorated eggs – One egg for each family member symbolizes fertility.
Bowl of goldfish – Symbolizes life and vitality.
Dried fruit and nuts – Symbolize abundance, fertility, health, and wealth as well as bring luck.
Crystal bowl with water & orange – Visually symbolizes the earth floating in space.
Candles – Lit to symbolize happiness and illumination.
How to grow the sprouts
You can use wheat, lentil, or barley for the sprouts. It takes a couple of weeks for them to get to a beautiful height, so it's best to start them 2-3 weeks before Nowruz.
Start by placing your wheat, lentil, or barley in a bowl and covering them with cold water. The lentils need about 2 days, and the wheat or barley need 2-3 days. Be sure to change the water daily by straining it out and adding fresh, cold water.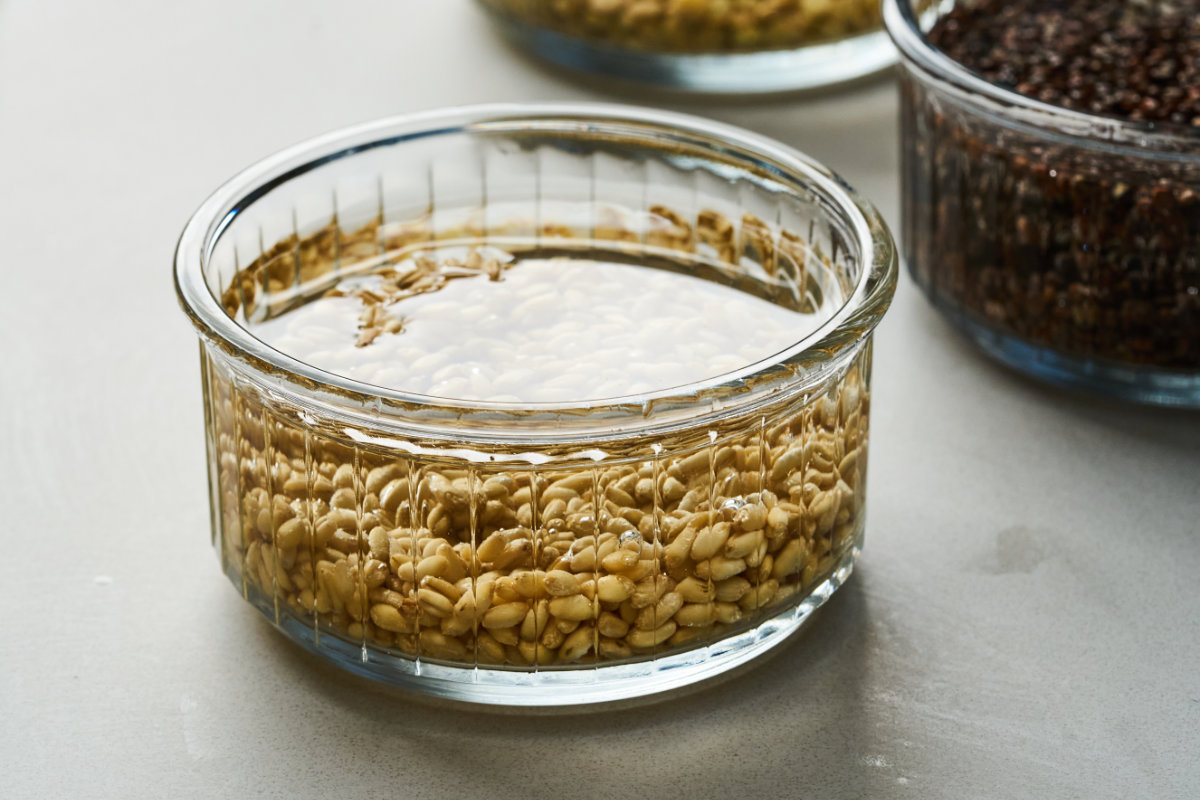 If using wheat, be sure to purchase unpelted wheat. This is wheat that hasn't been broken. They will be ready when you notice little white sprouts sticking out of the seeds.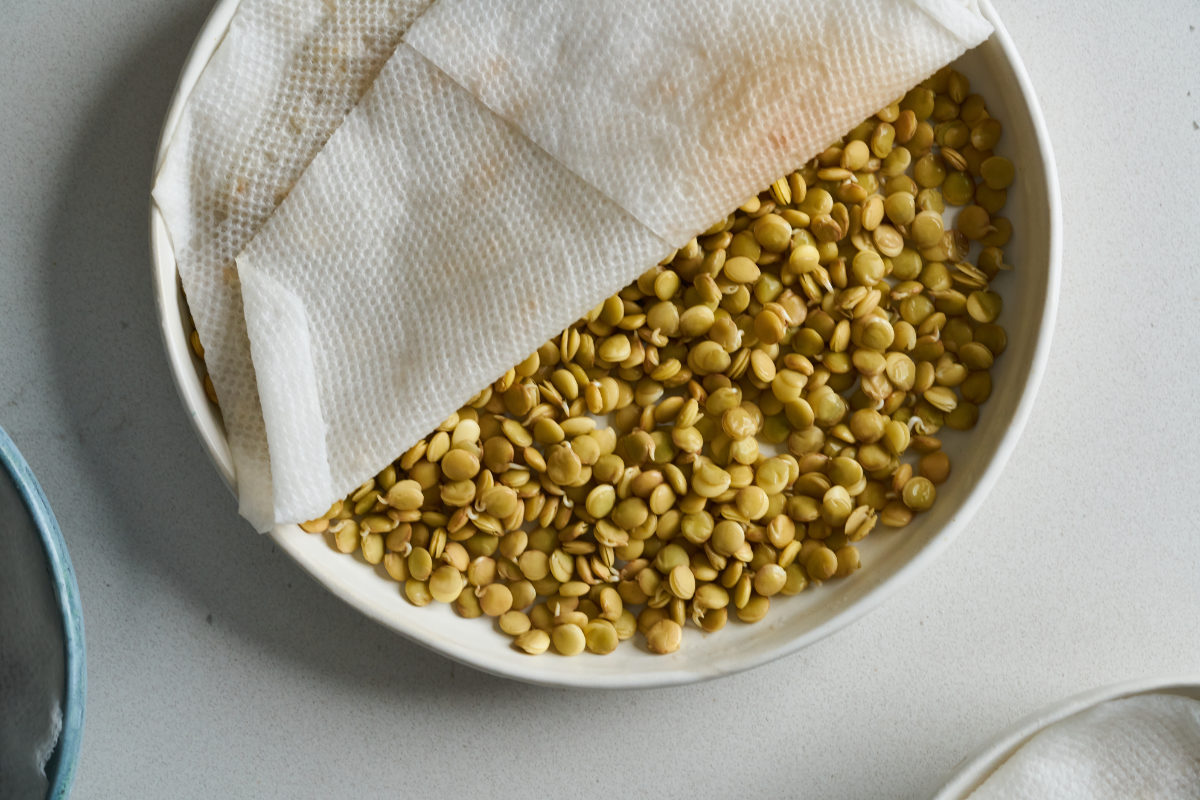 Transfer them to a flat plate, cover them with a moist paper towel, and sprinkle them with water daily to keep the paper towel moist.
Note: Do not let the sprouts get soggy, or they will mold and not grow.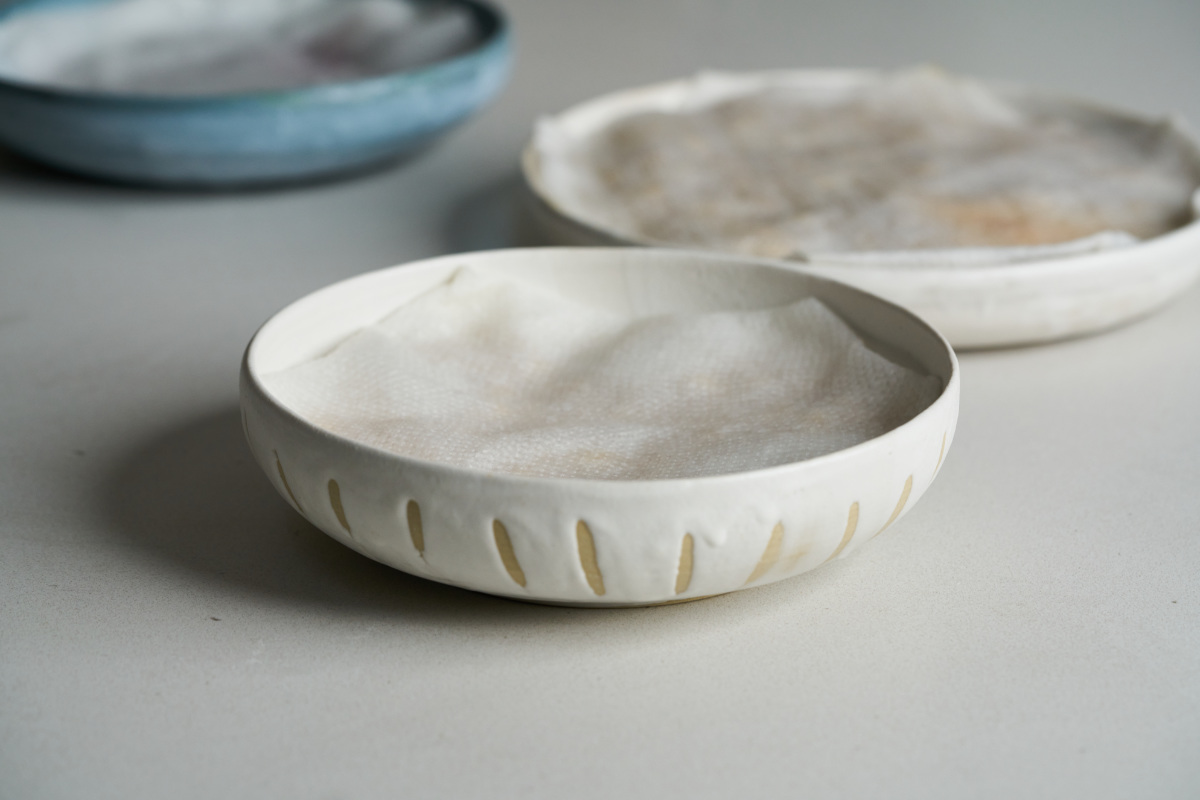 After 2-3 days, the sprouts should be growing, and once they reach about ½ inch tall, you can remove the paper towel. Place them in a bright area like a window sill, and continue to water them daily.
Dishes & recipes
From heaps of dill rice to melt-in-your-mouth cardamom rose cookies, Persian Nowruz dishes are a feast for your eyes and your stomach!
Kuku Sabzi
Think of a pan-fried frittata that's more herb than egg, and you have Kuku Sabzi! This is a traditional Persian dish made with vegetables, herb, and a light mix of eggs and spices.
Check out this recipe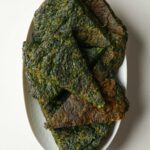 Baghali Polo - Persian Dill Rice
Baghali Polow is a Persian Dill Rice made with fava beans, broad beans, or lima beans. My grandma taught me to make this recipe with frozen lima beans and dried dill. This makes it easy to make all year long, and the dried dill packs a ton more flavor than fresh.
Check out this recipe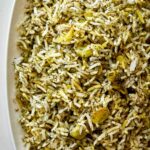 Saffron Cod - Mahi ba Zafferan
Saffron cod, or Mahi ba Zafferan, is a classic Persian dish known for its simple yet memorable flavor. The dish is made with white fish like cod or tilapia and is flavored with turmeric, saffron, and lemon juice.
Check out this recipe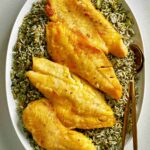 15-Minute Shirazi Salad - Persian Cucumber Tomato Salad
This bright and colorful Shirazi salad takes uber-fresh ingredients like Persian cucumbers and Roma tomatoes and pairs them with parsley, and lemon to create a crisp, light salad.
Check out this recipe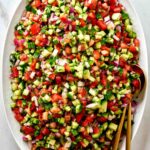 Slow Simmered Tea Stained Eggs
Persian tea eggs are a Sephardic Jewish tradition I grew up with. These eggs are incredibly easy-to-peel and the flavor & color infuse beautifully.
Check out this recipe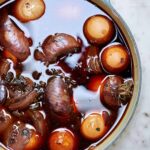 Ash Reshteh
Persian noodle soup is called Ash Reshteh and tastes nothing like any noodle soup you've had before. It gets its distinct, tangy, and savory flavor from kashk, reshteh, and Persian fried onions. It's also packed with nutritious and flavorful greens, beans, and chickpeas.
Check out this recipe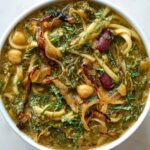 Noon Berenji - Cardamom Rose Cookies
Small, melt-in your mouth cookies with cardamom and rose that are perfect to serve with a hot cup of Persian tea!
Check out this recipe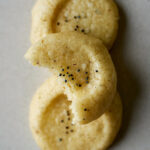 Saffron Zulbia
A saffron simple syrup soaked crunchy treat served with persian tea - I surprised my grandma with this recipe and she was blown away...it's hard to find good zulbia!
Check out this recipe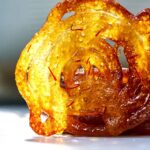 Persian Bamieh
This classic Persian sweet is made from a light, airy choux pastry that is deep-fried until golden and crisp, and then soaked in saffron simple syrup.
Check out this recipe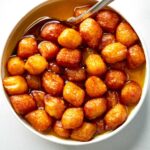 Gol Gav Zaban
Gol Gav Zaban, also known as borage tea, is a soothing beverage guaranteed to make me relax! Easily learn how to steep your own Gol Gav Zaban the way my mom taught me.
Check out this recipe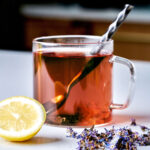 Persian Tea
A simple and classic Persian tea recipe infused with warming cardamom pods. Growing up I made it in a double boiler, but now this is my favorite method!
Check out this recipe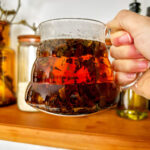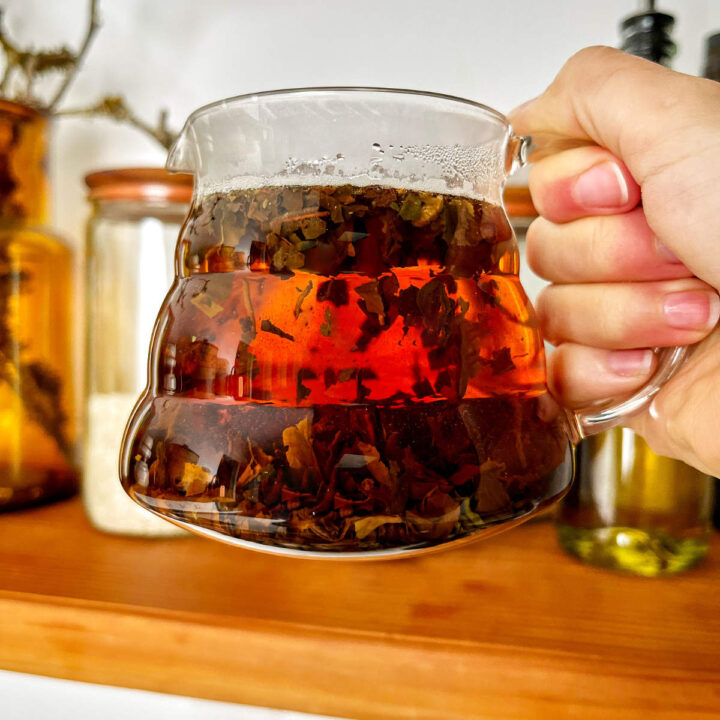 Nowruz FAQs
Is there a traditional greeting for Nowruz?
People usually say "Nowruz Mubarak" which means "Happy New Year."
Are there any special decorations associated with Nowruz celebrations?
The Haft-seen table is the main event, and decorated eggs, flowers, green sprouts, and lit candles can be found all around the home. You may also see paintings or drawings that show springtime scenes.
How long does the celebration last for the Persian New Year?
The Nowruz celebrations last about 2 weeks.
Do people exchange gifts for Nowruz?
People do exchange small symbolic gifts. Sweet gifts are popular like cookies, pastries, and dried fruits.
Learn more about Persian cuisine
Interested in learning more about Persian cuisine? Try one of our traditional recipes, learn about pantry items, and more.