Induction stoves are the future of home cooking. I switched to an induction stove 8 months ago, and will share why I made that choice, and what I've learned to help you make the most the best decision for you.
You may have to make adjustments in your cooking if you decide to switch to induction, so be sure to read on for potential "cons."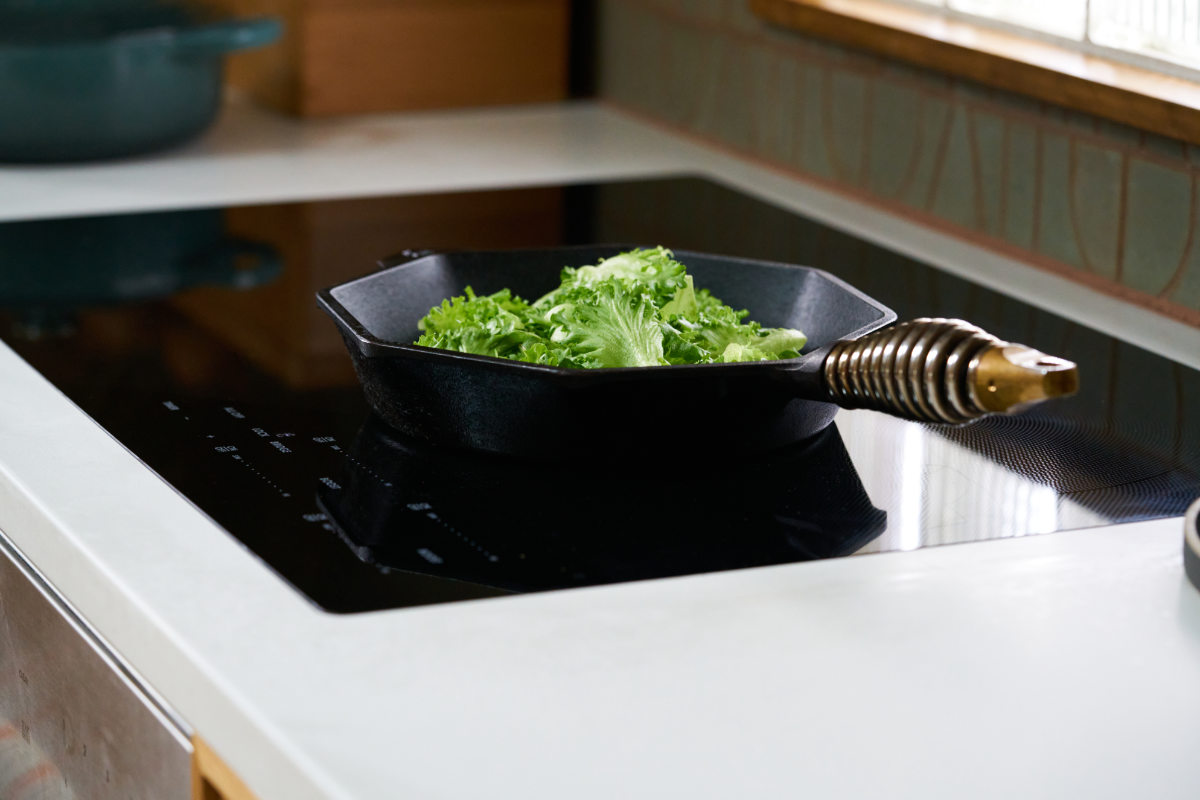 What is induction cooking?
With induction, there are no flames and no hot metal. Induction is a method of cooking that uses electromagnetism to heat food. Other heating elements we're used to seeing in homes are gas flames or electric coils.
How does an induction stove top work?
An induction stovetop has a copper wire coil beneath the cooking surface. When an electric current is passed through that coil, it produces a magnetic field.
This magnetic field induces a current in your metal cookware when it touches the stove, which in turn produces heat. That heat then cooks your food.
Pros: What are the benefits of an induction stove?
These are the important advantages of induction oven cooking:
More efficient - Heat is generated only in the cookware, so no energy is wasted heating the cooktop, itself.
Faster - Heat is generated directly in the cookware, so food cooks faster and more even distribution.
Very safe - The cooking surface stays cool (mostly) to the touch, helping to avoid burns and making it safer to use.
Precise - You have precise temperature control, so you can cook with more accuracy. Some cooktops even offer a temperature in degrees.
How I chose my induction stove
At the point this article was written, there are only 3 main manufacturers of coils for induction cooktops. That means that whoever put their logo on the glass is not likely the company that is manufacturing the coil, itself.
Since I was already purchasing my appliances from Wolf/Sub-Zero, I chose to also get the induction cooktop from them. I recommend this especially if there is a bundling discount.
After 8 months of very regular use, it still works great. I have also heard great things about the Miele cooktop.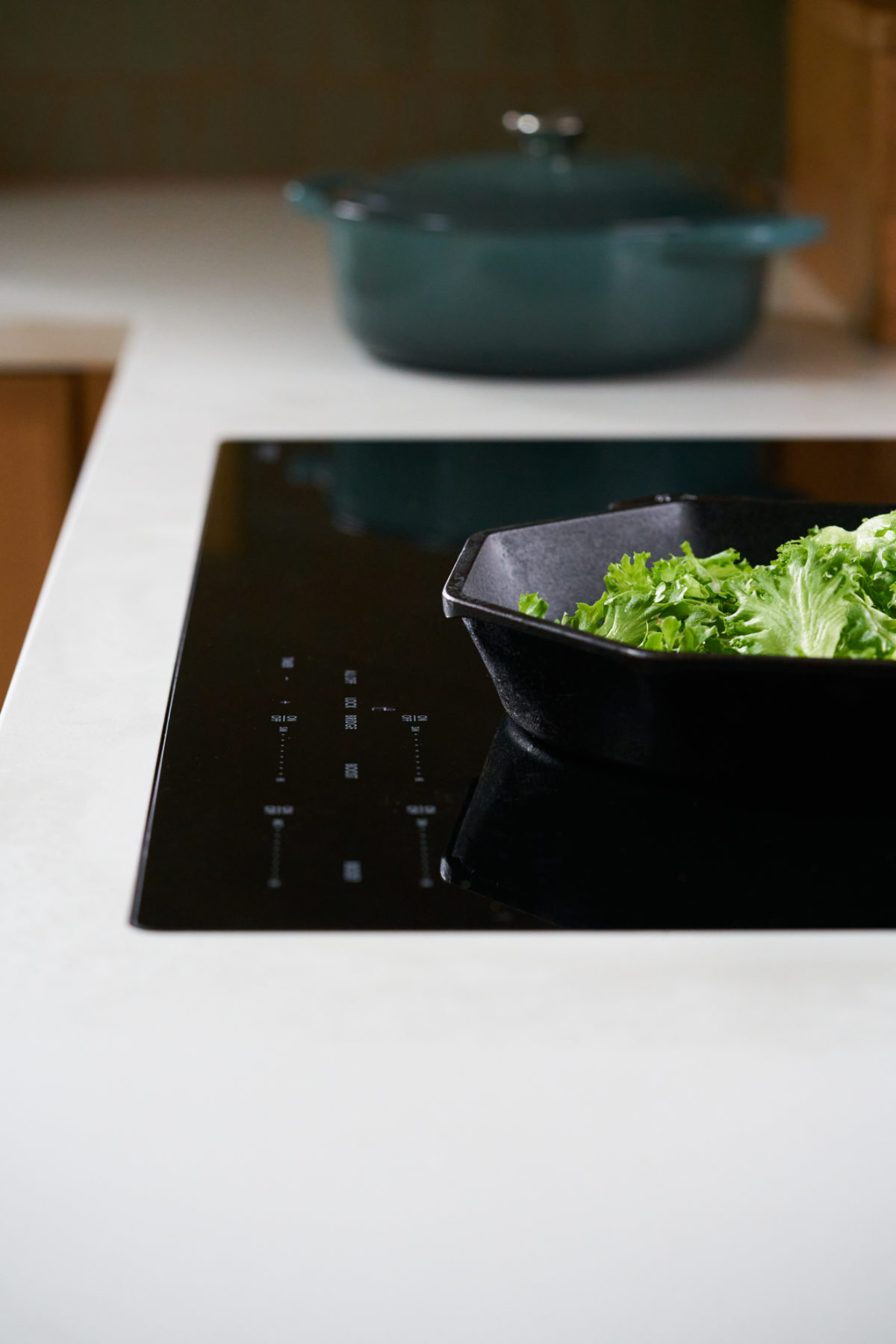 Is induction better for your health than a gas stove?
New research shows that gas stoves may be bad for our health, so there's a movement to switch homes over to induction stoves. The research discusses how gas stoves leak unburned natural gas, which can irritate your lungs when you breathe it in.
While vent fans are designed to help with this, most vent fans are not venting enough of the gas because they are not installed correctly at the right height or are not the proper vent size for the stove. Emerging research is having a knock-on effect and has led to gas appliances being banned by law in some states.
Induction stoves have a clear advantage with zero gas involved, leaking or otherwise.
How does induction compare to an electric stove top?
The red coils of an electric stove top bring me back to those small kitchens we've all seen in college or at our grandmother's house, and not in a good way!
Electric stove tops work by converting electricity into heat and transferring that heat to your pan. The problem with that is the heat can be uneven and it's difficult to get a precise temperature. It's also inefficient, as heat is lost in the process.
An induction stove top is a more efficient and safer alternative to electric stove tops. While electric stove tops convert electricity into heat and then transfer it, induction stove tops only heat the pan itself, making them more energy-efficient and better for the environment.
Potential Cons: 2 key adjustments I had to make
Switch out cooking pans for more magnetic ones
The pans that work the best are those that have the highest magnetic properties. You will find that cast-iron and enameled cast-iron work the best for this reason.
Some pans are not magnetic enough to work on an induction stove. Many pans claim to be, but you can tell they aren't magnetic enough if they produce a loud humming noise on your induction cooktop. That humming noise is the vibration of your pan.
The noise can be quite annoying, so using a pan that has high magnetic properties is key.
I reached out to All-Clad for advice. They told me that "The best collections for induction stoves are D5 and Copper Core because of their weight." I currently own items from the D5 line, and although they do work well, they do still have a hum louder than I would like.
This is not unique to All-Clad. Most companies make pans that are a part of an induction line or are labeled "induction compatible" and have the same issue.
It has been challenging to find a non-stick pan that doesn't have the hum with a non-stick quality that doesn't degrade over time. A good solution is to use a well-seasoned cast-iron pan as your non-stick pan. The best non-stick pan I've found so far that isn't cast-iron is the Made-In non-stick pan.
Learn which pans work best at which temperatures
Not all your pans are going to work with an induction stove, and they don't all work the same. The intensity of the heat depends on the ferric (or magnetic) properties of the pan (i.e how much iron it contains). So, at a specific temperature setting, your pans that are more magnetic will get hotter compared to a less magnetic pan.
This means you will have to learn how to cook more intuitively. What looks like the medium-high setting and acts like medium-high for one pan will not have the same reaction for another pan with a different ferric value.
The two main arguments I made for NOT wanting to switch induction were:
Heating tortillas - I love doing this over an open flame, and knew I would miss it. I have found ways to adapt like heating them in the oven (wrapped in aluminum foil) or in a pan on the stove.
Charring vegetables like peppers - I now broil them in the oven on the top rack, instead. This achieves the same char as I used to get on my gas cooktop.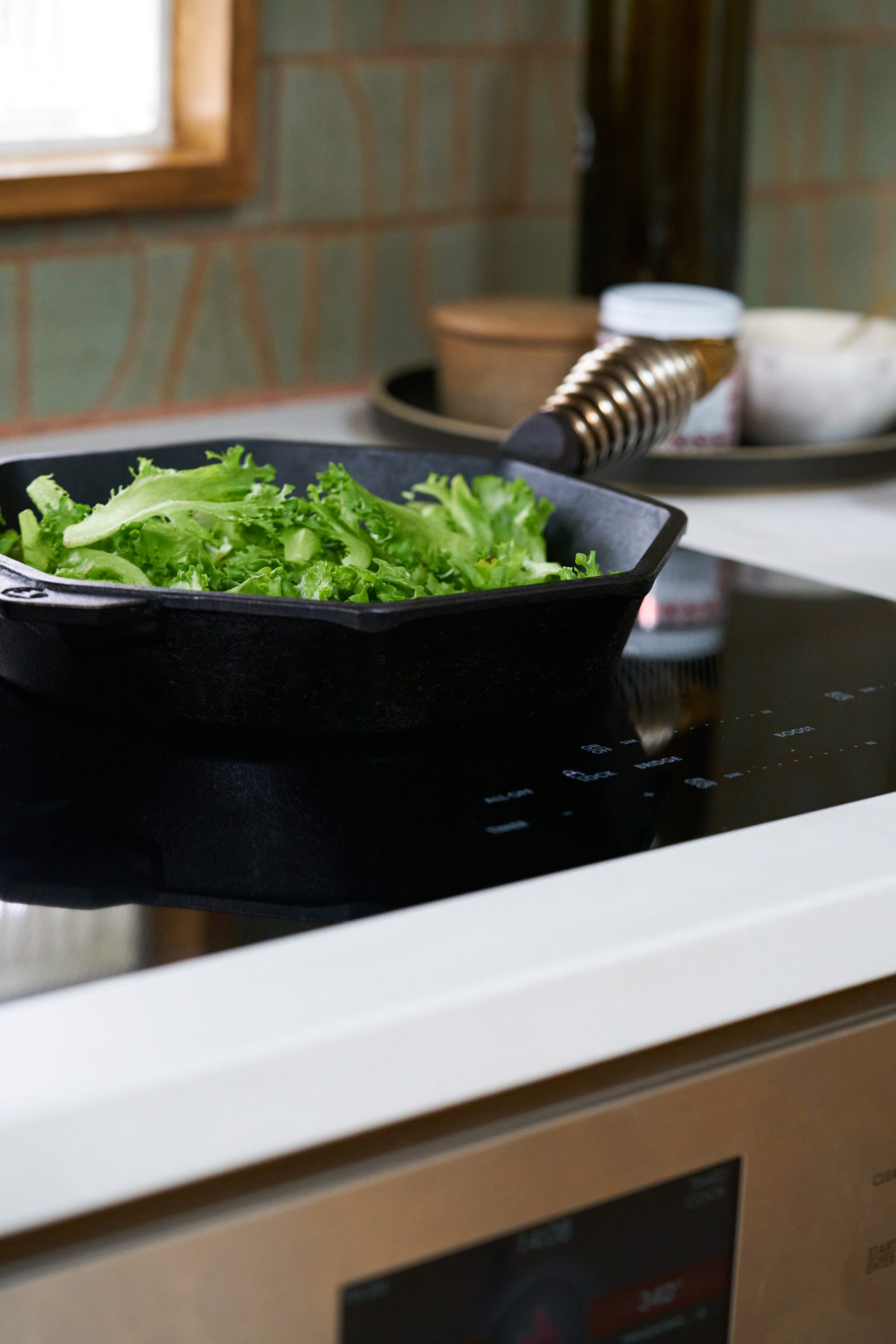 The final verdict on induction cooking
Induction stovetops are a great choice for any kitchen, especially if you use your stovetop every day. I believe induction cooktops are the future and have significant benefits. However, it helps to prepare for the adjustments you will have to make to have it be a successful transition.
Induction is safer than traditional stoves, reducing the risk of burns and health issues that come with gas. They are also better for the environment as they use less electricity than traditional stoves.
My induction stove looks sleek and attractive and is really easy to clean. Overall, I LOVE my induction stove, and I'm glad I switched. If you have any questions or want to share your induction story, feel free to pop them in the comments below.
Looking for a kitchen designer?
Set up a free, 30-minute kitchen consultation where we will get to know each other, and discuss your timeline, budget, style, and next steps.
Send me an email at candice@proportionalplate.com.
Read More
Looking for more kitchen tips and design inspiration?