Rosh Hashanah means "the head of the year," and is a cherished Jewish holiday that brings my Persian-Jewish family together to celebrate our heritage. We savor a wonderful seder filled with delicious food, and I'm sharing the symbolism of the seder items along with 8 Rosh Hashanah recipes we enjoy every year on our table.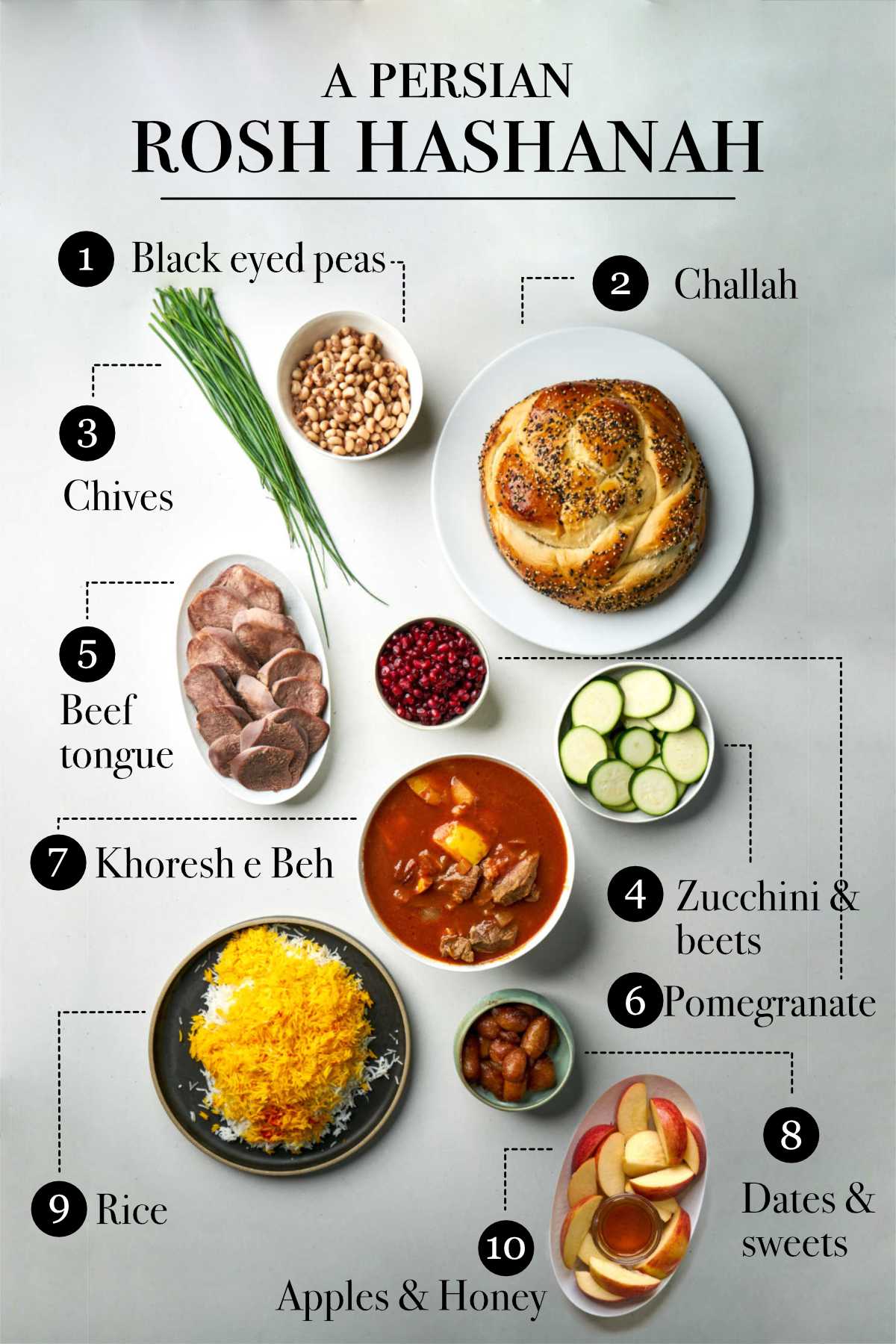 Jump to:
🍽️ Symbolic Foods We Eat at Rosh Hashanah
There are nine symbolic foods we enjoy for the Jewish New Year celebrations:
Meat from the head of an animal: This represents the head of the year: it could be lamb, beef, or even fish.
Chives We take these in our teeth and bite the center to represent destroying our enemies. Then, we throw the pieces away to show they are being left behind.
Round challah: The round shape symbolizes a whole new year.
Pomegranate: These represent kindness, fertility, and abundance.
Apples with honey: Symbolizes the start of a sweet new year. For a sweet dessert twist, try my apple slab cake.
Dates: Represent defeating or punishing your enemies
Zucchini: These symbolize proclaiming your intentions for the new year.
Black-eyed peas: These symbolize abundance.
Red beets: Represent leaving behind the things that are holding you back.
Also, there are two things we NEVER eat on Rosh Hashanah. First, vinegar, as its sour taste is thought to bring negativity. Second, nuts because they can linger in your mouth and make you cough or clear your throat, which interrupts prayer.
😋 8 Rosh Hashanah Recipes
As we look forward to the new year, these items will help you plan your menu, from the sweet dessert to the savory showstoppers!
1.
The Best Challah Bread
Get ready to elevate your holiday table with this homemade challah recipe! Using a KitchenAid mixer ensures a fluffy and perfectly kneaded dough. Make a round challah easily to pull apart and share for Rosh Hashanah.
Check out this recipe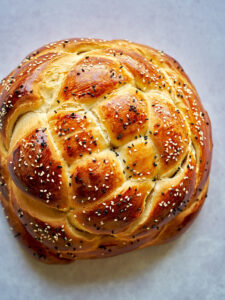 2.
Beef Tongue
This fall-apart beef tongue is the star of our Persian Rosh Hashanah seder. I'm showing you a simple way to make it at home, with some great ideas for how to use the broth and leftovers.
Check out this recipe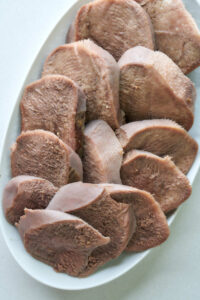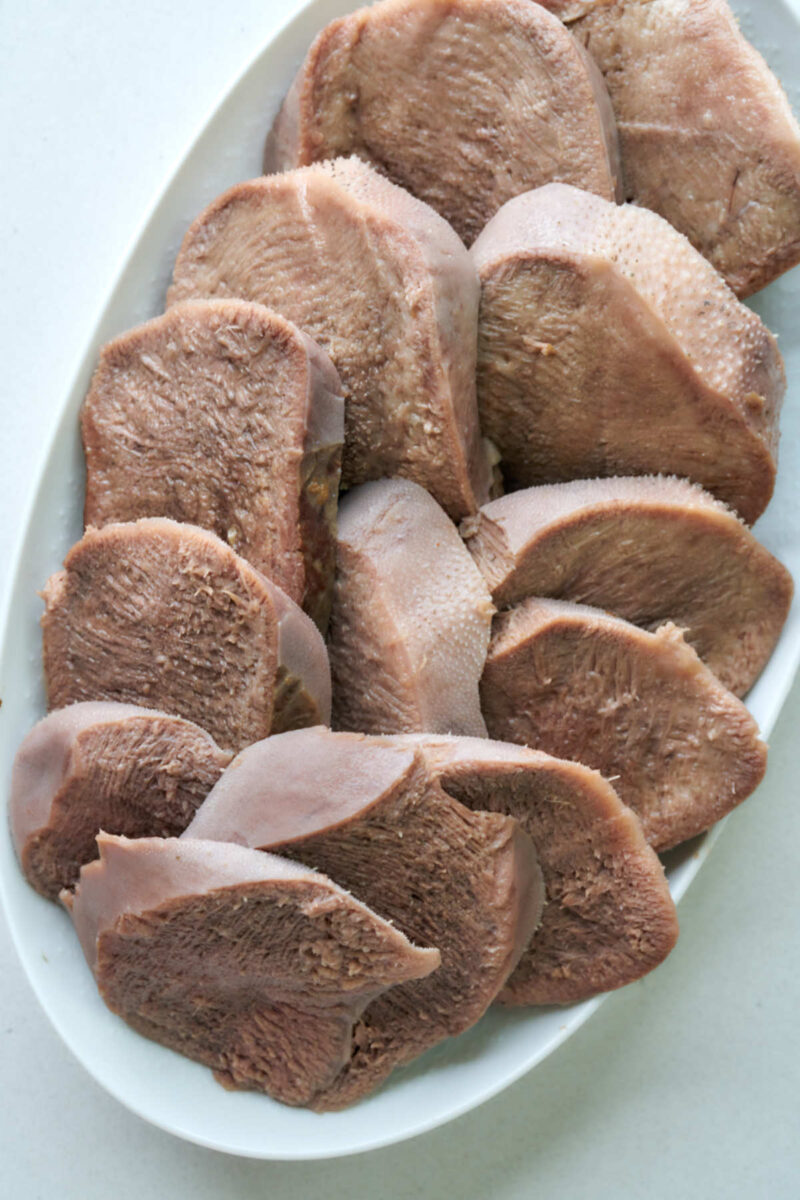 3.
Khoresh Beh - Persian Quince & Plum Beef Stew
This quince and beef stew is the most popular Persian food recipe on the blog for good reason! Make it for Rosh Hashanah or anytime this fall season and you'll fall in love with it.
Check out this recipe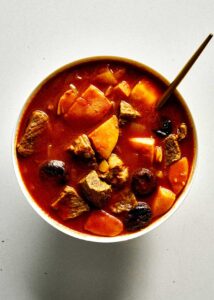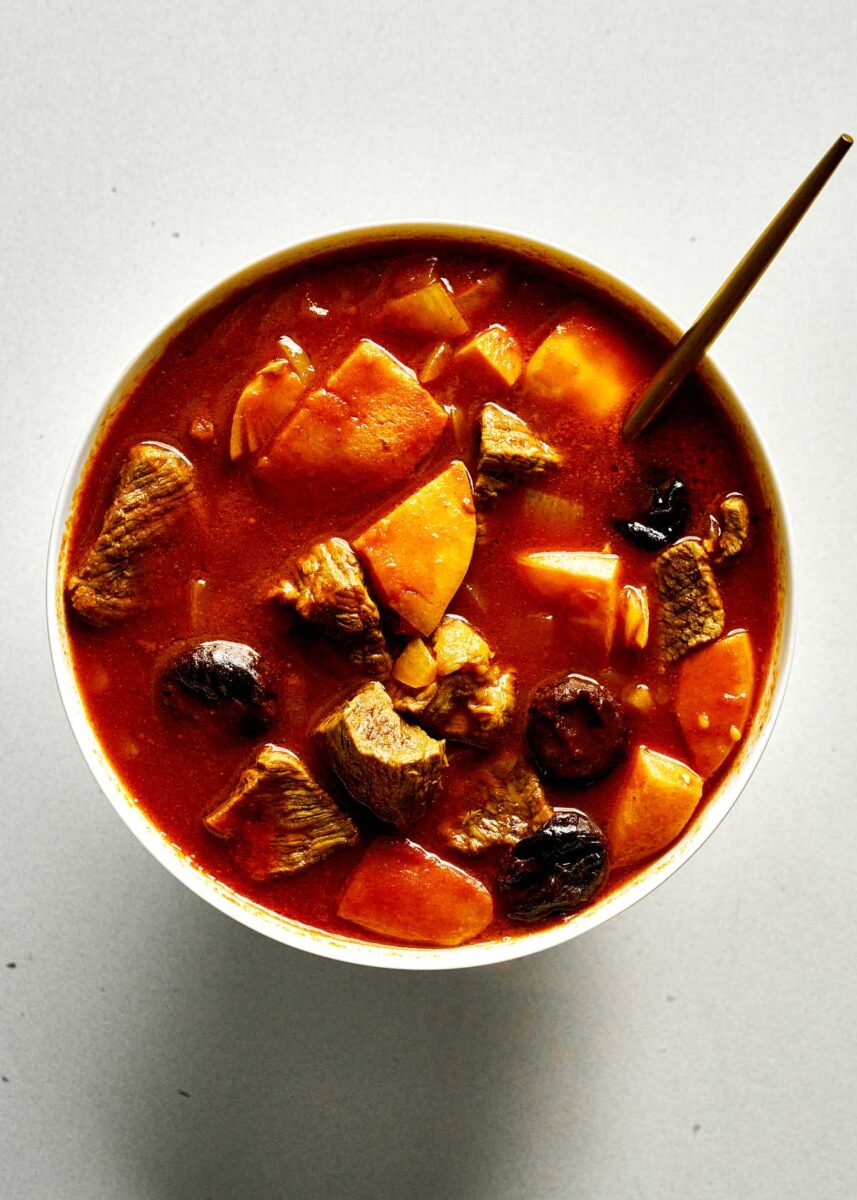 4.
Persian Rice with Saffron
First boiled until al dente, then steamed, traditional Persian rice is served with all my favorite Persian stews. You need plenty of this to serve on your Rosh Hashanah table!
Check out this recipe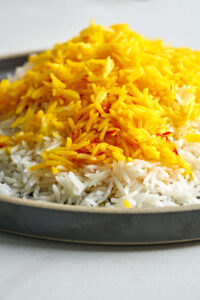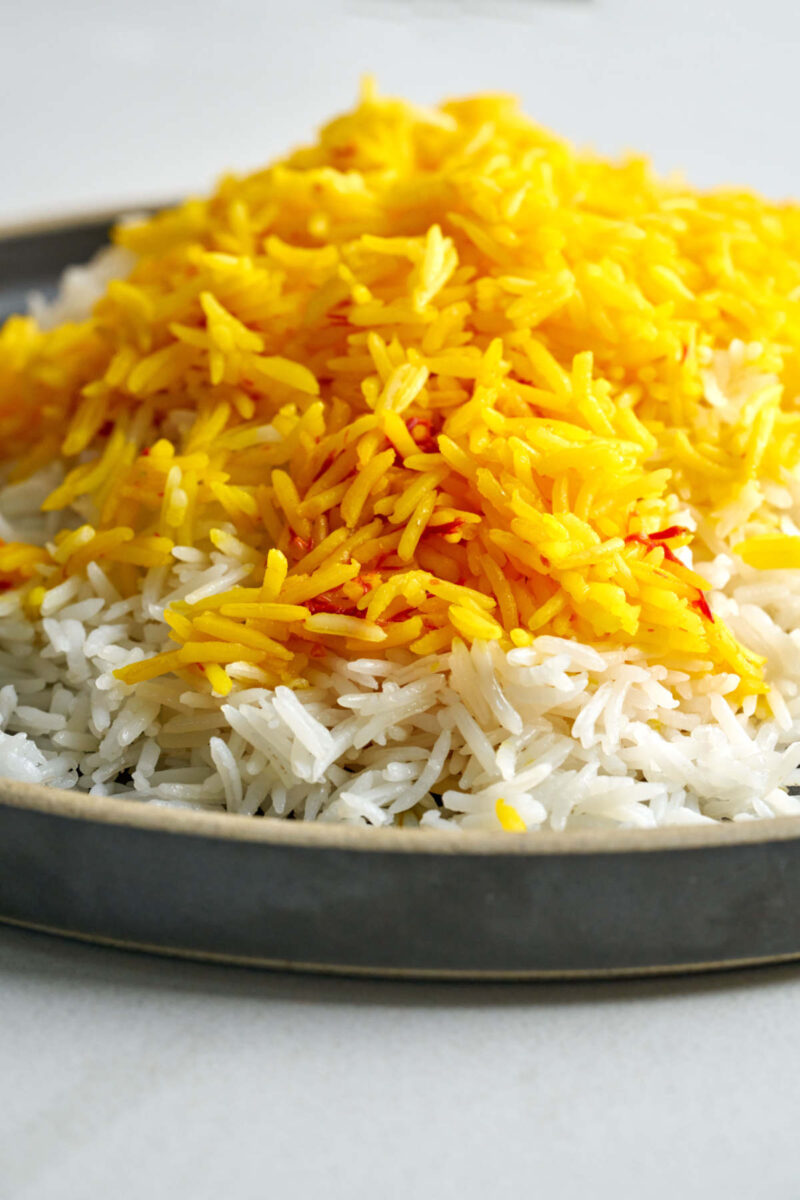 5.
Whole Roasted Chicken with Dried Fruit and Red Wine
Marinate the chicken overnight to infuse the flavors, and this juicy Roasted Chicken with Dried Fruit and Red Wine is on the table with ease.
Check out this recipe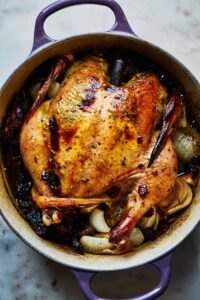 6.
Slow Cooker Brisket
Looking for an incredibly simple slow-cooker passover brisket? Well, here you go! It's simple, delicious, and even better in sandwiches the next day.
Check out this recipe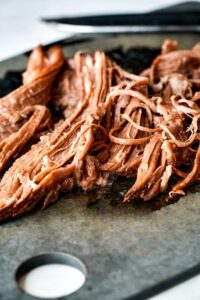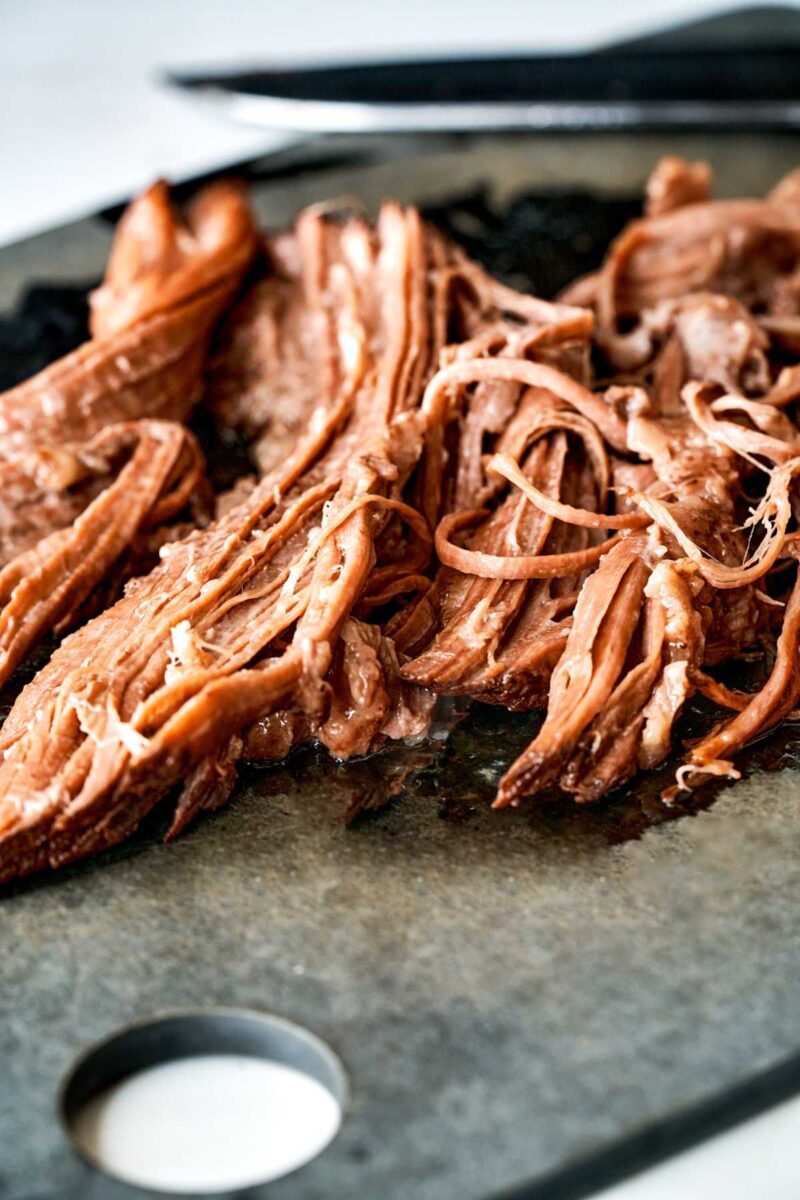 ⭐ Pro Tip
Dishes like Khoresht e Beh taste even better the next day, so that's a great one to make in advance. Likewise, the chicken in dried fruit and wine can marinate overnight to infuse the flavors and make cooking even easier the next day.
7.
Saffron Zulbia
A saffron simple syrup soaked crunchy treat served with persian tea - I surprised my grandma with this recipe and she was blown away...it's hard to find good zulbia!
Check out this recipe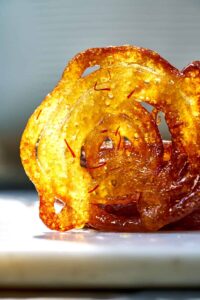 8.
Persian Tea
A simple and classic Persian tea recipe infused with warming cardamom pods is a must-serve with your holiday dessert table. Growing up I made it in a double boiler, but now this is my favorite method!
Check out this recipe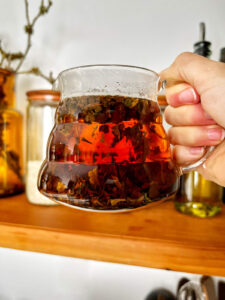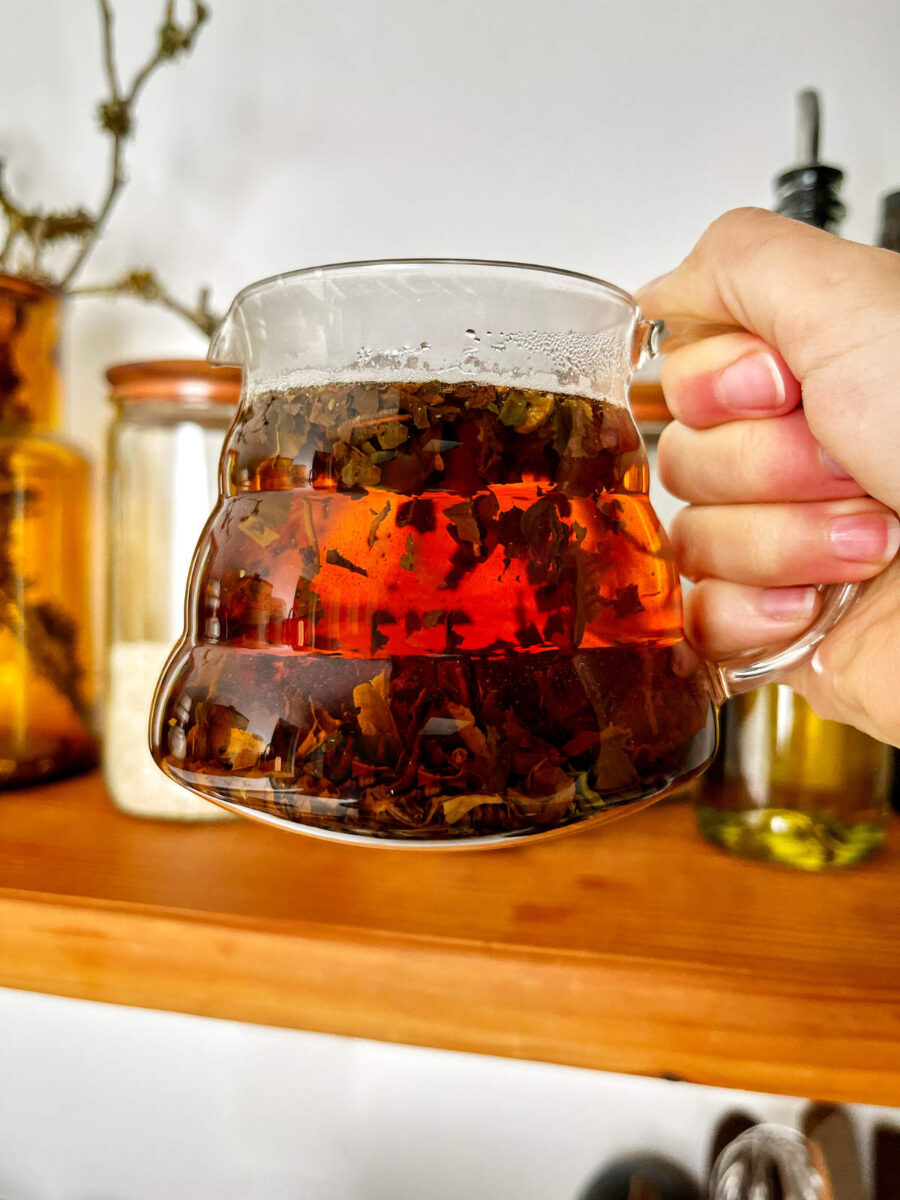 ⭐ Pro Tip
Get everyone involved in the cooking! People want to contribute to the hosting of Rosh Hashanah. Instead of letting your guests guess what you need to bring, give them a specific thing to bring. For example, as much as I love making Zulbia, Bamieh, and challah from scratch, those are items that people can pick up on their way to your house.
📋 Rosh Hashanah FAQs
What is Rosh Hashanah and what does it celebrate?
Rosh Hashanah is the Jewish New Year celebration that happens in September or October every year. It's marked with celebrations and a symbolic meal with different foods to symbolize hopes for the future and to welcome in the year.
When is Rosh Hashanah?
Rosh Hashanah can fall on different dates every year, in the months of September or October. The dates are based on the Hebrew calendar.
Do you say Happy Rosh Hashanah?
We greet each other for Rosh Hashanah with "L'shana tova" which means "a good year"
How do people celebrate Rosh Hashanah?
On Rosh Hashanah, we come together with family to welcome in the new year with prayer and reflection as well as a meal of symbolic foods. Rosh Hashanah kicks off the Jewish high holidays including Yom Kippur.
🥄 More Jewish Recipes
I have an incredible choice of Jewish recipes for the high holidays and year-round!
I love hearing from you! You can also FOLLOW ME on INSTAGRAM, TIKTOK, and PINTEREST to see more delicious food and what I'm up to.